Bela Vista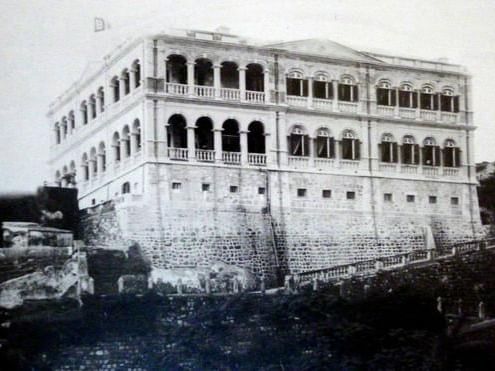 The Bela Vista is a legend that lives on within Artyzen Grand Lapa Macau. Bela Vista takes its name from the stunning views this extraordinary building of neoclassical design enjoys from the top of Penha Hill. Today it is a UNESCO-protected landmark and is also the residence of the Portuguese Consul.

In the past, Bela Vista played many important roles. It was not only a hotel, but also served as a school, retreat centre for British soldiers and a place of refuge. It is believed to have been built in 1870, and later sold to a British sea captain in 1890. It officially took on the name of "Hotel Bela Vista" in 1936, and would go on to serve as a safe haven for many left stranded during the war. Once the war was over, it was refurbished into a magnificent hotel by the Mandarin Oriental Group, which also formerly managed Grand Lapa.

In its heyday, the Bela Vista Hotel served as one of the locations for Pierce Brosnan's "Around the World in 80 Days". It was also frequented by British author, Austin Coates who wrote City of Broken Promises and may very well have written A Macau Narrative and other books from his favourite room overlooking the governor's mansion.