Window of Tomar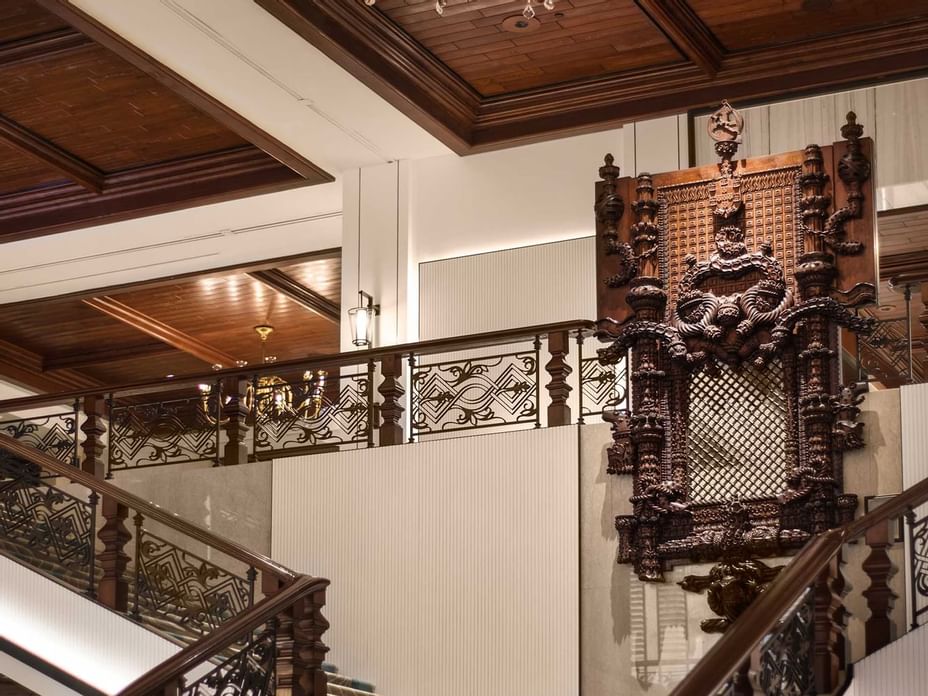 The arts and culture play an integral role in the design and décor at Artyzen Grand Lapa Macau, and as you ascend the grand staircase of the hotel lobby, you will discover an extraordinary replica of the "Window of Tomar" on display.

The original Window at the Convent of Christ in Tomar, Portugal was carved in stone in 1510 and symbolises the heroism of seafarers during the Age of Discovery. It is also considered a masterpiece of Manueline art.

The replica at Artyzen Grand Lapa Macau is one-third the size of the original at four metres high, two metres wide and weighs 400 kilograms. The first of its kind, the replica was carved by a team of artists at Lisbon's famous Fundação Ricardo Espirito Santo.

It took the team 3,650 hours to recreate the intricate carvings, which represent the faith and experiences of the Portuguese pioneers on their sea voyages. The upper part of the replica features an astrolabe (an old navigational tool), which guided them into Macau in the 16th century.