Macanese Sangria Ritual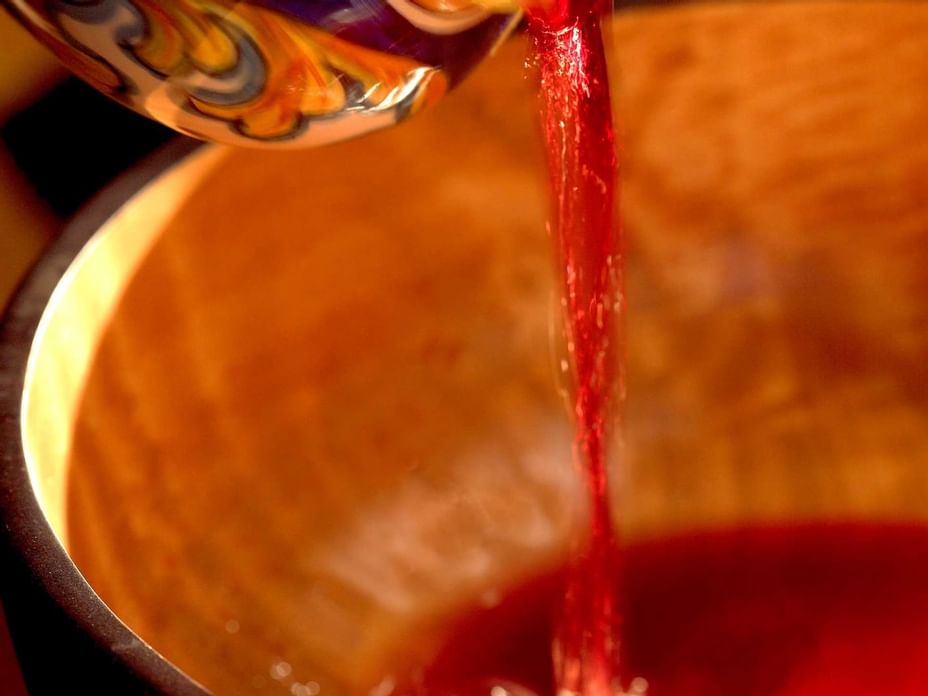 Experience our Macanese Sangria Ritual, an East-meets-West spa journey that honours Macau's rich Portuguese and Chinese heritage. This wonderfully soothing treatment embodies a shared appreciation for the red wine Sangria among Portuguese and Chinese.
This ritual is an indulgent three-step experience that includes a "vinotherapy" treatment of grape seeds, extracts, and essential oils. Your journey begins with a sensual body scrub of fresh grapes and crushed rice with a mixture of grape seed oil, rosemary and essential oil.
Next, you will be invited to step outdoors to enjoy a revitalising sangria bath in your private spa garden. As you soak in a bath full of red wine and grape seed extracts, you will also receive a refreshing glass of sangria to sip on throughout your experience. Following on from your bath, you will be led back into your treatment room for an 80-minute grape seed oil massage.
Duration: 2 hours and 20 minutes
Price: MOP 1,820*
*Prices are subject to a 10% service charge and a 5% government tourism tax
Hours: 10:00am – 10:00pm daily