Swimming Pool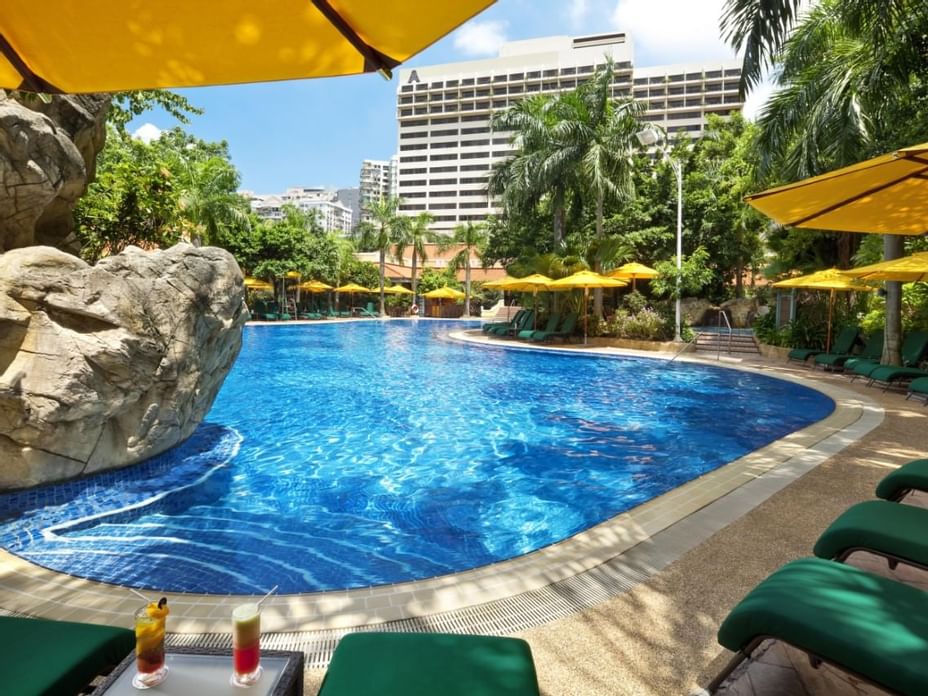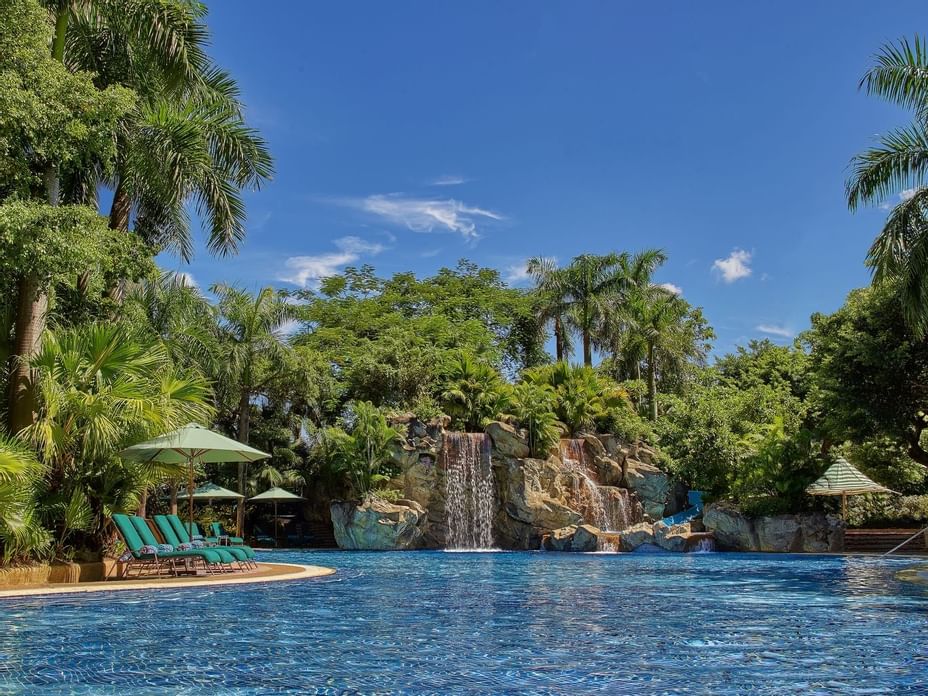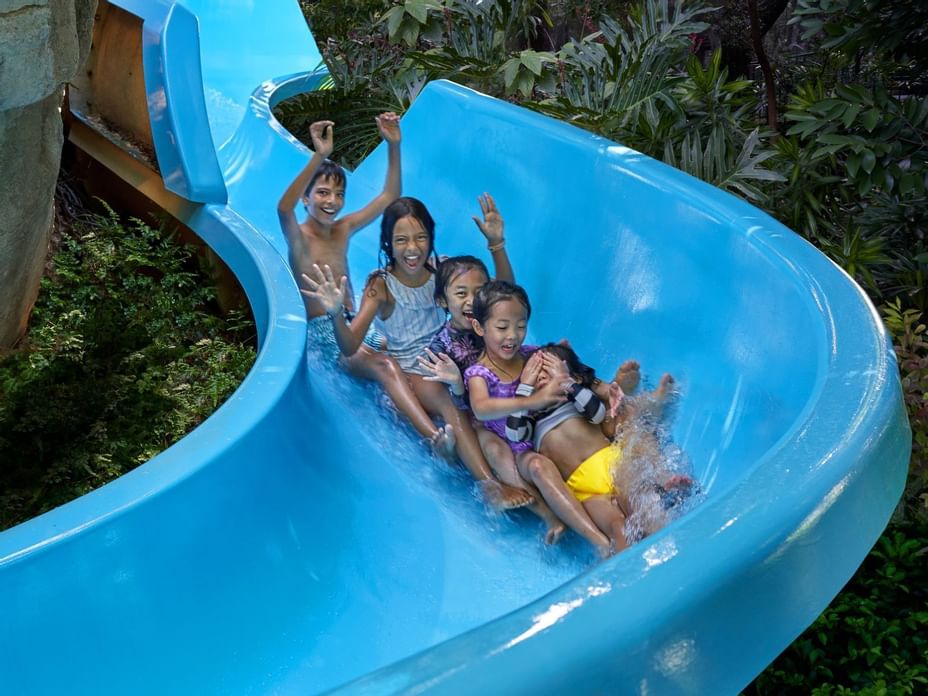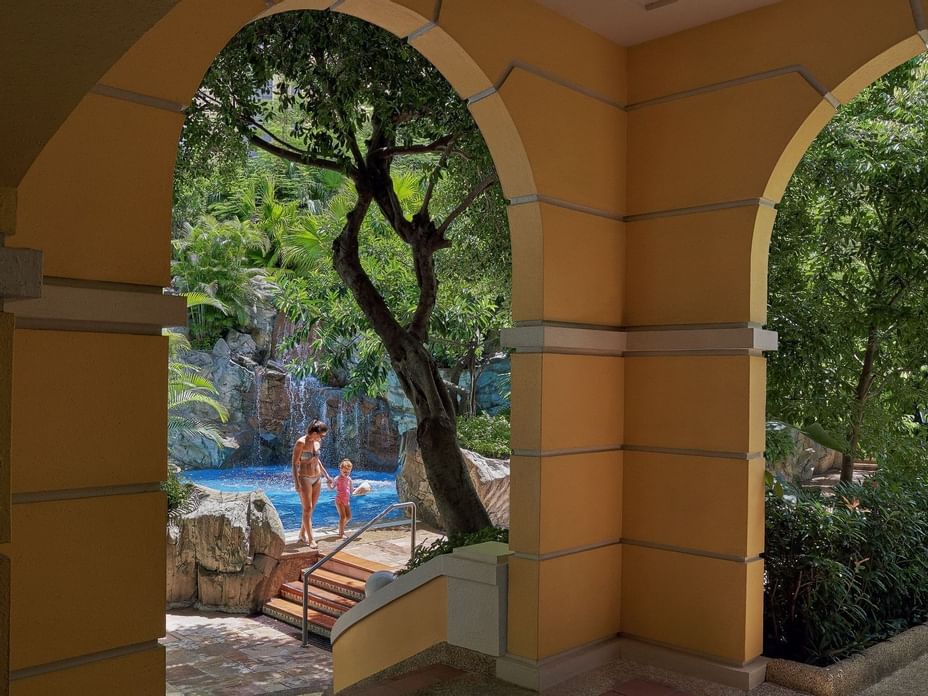 Our 25-meter-long swimming pool, surrounded by lush, tropical gardens is a wonderful escape for a leisurely swim under cascading waterfalls. You will also discover garden whirlpools and an outdoor Jacuzzi by the pool for an even more luxuriating break away from it all.
If you are visiting with family, your kids will love the water slide and splashing around all day in the kid's pool.
Throughout the year, our outdoor swimming pool is temperature-controlled. In summer, it is chilled and in winter it is heated for a more enjoyable swimming experience.
Opening Hours: 6:30am – 10:00pm daily