UNESCO World Heritage Walk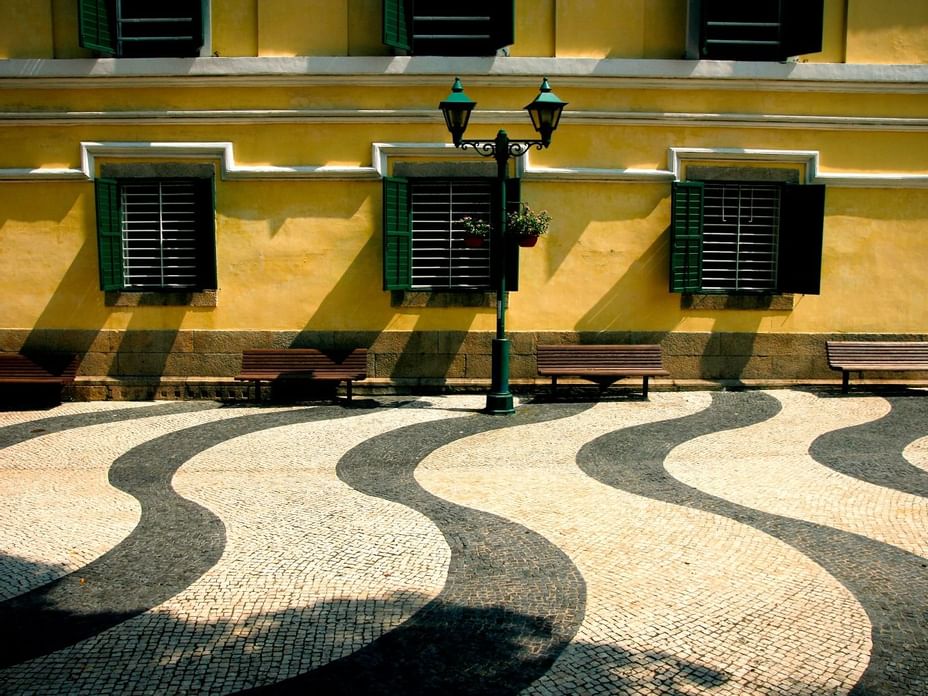 Macau, with its striking Sino Portuguese heritage, is like no other Asian city in the world. Fortunately, due to the foresight of the Macau government, more than 20 extraordinary European and Chinese landmarks are under UNESCO world heritage protection today. As you meander through Macau's cobblestone streets, just a stone's throw away from Artyzen Grand Lapa Macau, you will be stepping back in time.

One of the city's earliest UNESCO monuments is the A-Ma Temple, an iconic religious landmark at the edge of the Macau peninsula that is dedicated to the goddess of the fisherman. Built in 1488, legend has it that Macau derived its name from A-Ma temple. When Portuguese explorers arrived on the shores of Macau in the 1500s, they asked people at the temple where they were. In response, they told them the name of A-Ma Temple in Cantonese, which sounds very much like "Macau"!

At the heart of the UNESCO historic walking trail is the Ruins of St. Paul's façade, which stands next to Na Tcha Temple. These two landmarks are a testament to Eastern and Western faiths that have coexisted in Macau for centuries.

The Ruins of St. Paul's, which is synonymous with Macau, is a symbol of East and West. Built by Japanese and Chinese craftsmen, the façade is decorated with European and Asian religious symbolism. Originally built in the 1600s as the region's largest church in Asia, the entire building comprised the St. Paul's College and Church of St. Paul. Unfortunately due to a fire, only the façade remains standing today.

Right next door to the Ruins of St. Paul's is a small, Taoist temple known as the Na Tcha Temple. Na Tcha is a child god that has compassion for children. The temple was built in 1888, during the time of the plague. People prayed to Na Tcha to protect children from the pandemic.