Kam Lai Heen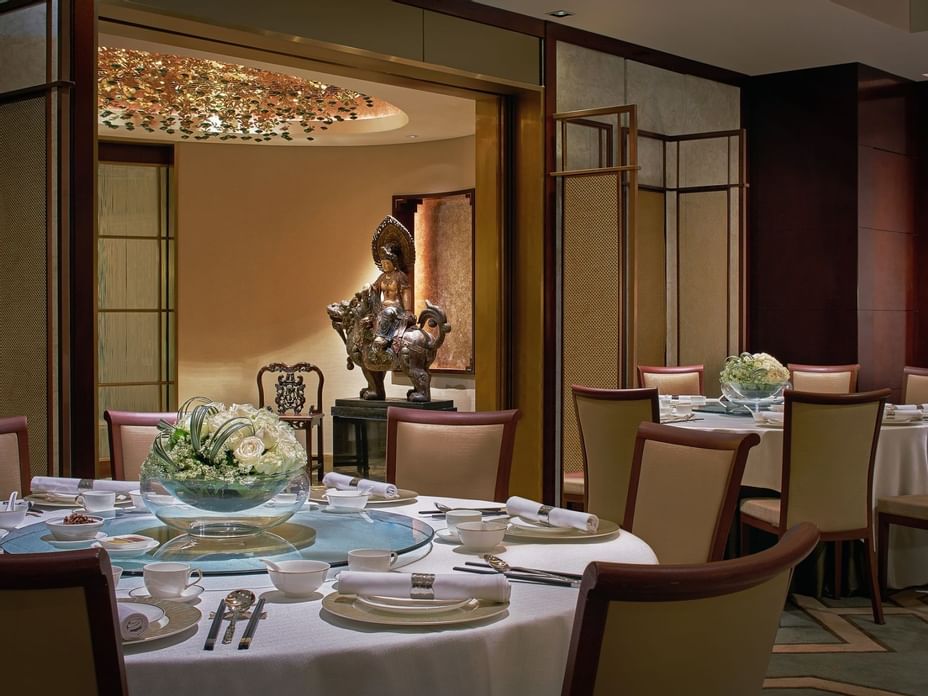 Established in 1984 and refined over the years as one of the finest Chinese restaurants in town, Kam Lai Heen carries a unique culinary concept that offers heritage dishes through traditional techniques and contemporary elegance, blended with sustainably sourced and near-forgotten ingredients.

Crafted to celebrate the cultural richness of the Chinese cuisines, the award-winning restaurant brings back its famous dishes such as Honey-barbequed Iberico Pork Collar, an authentic dish that upholds culinary traditions with a secret sauce and cooking method that honors an old Hong Kong recipe. The unique Four Treasure's Peking Duck is a re-interpreted dish that takes classic Chinese cuisine to new heights. It is served in four ways with the traditional plum sauce, indulgent caviar and foie gras, truffle as well as preserved ginger with century egg.

Kam Lai Heen is enlisted as a Michelin recommended restaurant by the
Michelin Guide Hong Kong & Macau.

Location: Level 2
Opening Hours
Lunch: 11 am - 3 pm
Dinner: 6 pm - 10 pm
(Closed on Tuesdays)
Please note that on October 7, 2023, our dinner service will be unavailable from 6 pm to 10 pm due to private functions.

For enquiries or reservations, please call: +853 8793 3821 or email: klh.glm@artyzenhotels.com.
We will call or e-mail you to confirm your request.
**Senior citizens enjoy 30% discount privilege**